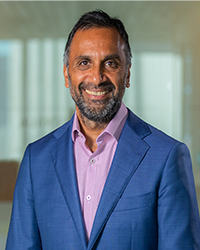 Phil Lockyer
Head of Indigenous Affairs, Tourism Australia
Biography
Phil Lockyer is a Noongar man from Western Australia with 23 years of experience working in Indigenous Affairs across government, community organisations, employment, and corporate sector.
His career focus is creating meaningful opportunities for First Nations people businesses, and communities, and is one of Australia's leading practitioners of the Reconciliation Action Plan Program which strengthens relationships between First Nations people and the broader community.
His experience includes roles at the Commonwealth Bank of Australia and Insurance Australia Group (IAG). Since February 2021 he has been Head of Indigenous Affairs at Tourism Australia where he is focused on ensuring the diversity, warmth and humour of First Nations people is central to Australia's tourism narrative.
Phil doesn't believe in 'leaning in' but knocking stuff over to ensure First Nations people are the ones at the table making the decisions that impact us.