WIBF 2023 Organizing Steering Committee Initial Meeting: March 15, 2023
Rosa Walker
Founder, President and CEO, Indigenous Leadership Development Institute, Inc, (ILDII)
Rosa is the visionary behind the World Indigenous Business Forum and has led it for thirteen years. Prior to ILDII, she was the Executive Director and part of the team for the start-up of Taking Charge! Inc., a Federal and Provincial initiative for single parents to transition into the workforce. She was employed at the Assembly of Manitoba Chiefs as Managing Director, Workplace Diversity. Rosa worked with the Bank of Montreal in the capacity of Manager, workplace Equality for Manitoba and Saskatchewan.
Rosa was a former Board Member of the National Aboriginal Economic Development board, the Aboriginal Training and Employment Services, National Aboriginal Youth Association, Inc., and a Member of Inter Provincial Association on Native Employment, Manitoba Chapter. Rosa was a Board Member of Accreditation Canada, as well as the Faculty of Business and Economic Alumni Committee and Global College Advisory Council, both of the University of Winnipeg. Currently, Rosa is the Chair of First People's Economic Growth Fund and a Member of the Premier's Economic Opportunities Advisory Board.
Rosa is the recipient of the YM-YWCA Women of Distinction Award and in 2014, was named one of Canada's Top 100 Most Powerful Women. She is the recipient of an Inspire Award in 2021 and most recently, Spotify's Top 100 Fascinating Manitobans.
Barb Hambleton
Director, World Indigenous Business Forum (WIBF)
Barb is a proud member of Couchiching First Nation, who works from a Manitoba home-based office doing various management contracts while also travelling for work commitments and speaking engagements. Barbs work experience and demonstrated knowledge have aligned with career goals of Indigenous inclusion in corporate Canada and further, the global workforce. A dedicated approach to working with First Nations to assist in creating positive initiatives, establishing community and business goals while working to create proactive relationships for our people.
Barbs experience includes Vice President for 12-years with the Indigenous Leadership Development Institute, Inc, (ILDII) and 9-years as Director of the World Indigenous Business Forum. Barb was also the Band Manger and CEO with Big Grassy River First Nation, managing 300 staff and overseeing the administration, financials, health centre, secondary school, child welfare and the newly built water treatment plant. Barb has immense experience in event coordination that includes securing venues, sponsorship, communications, negotiating event contracts, travel arranging, event direction and final reporting.
Barbs prior work includes, Chair of the Ma Mawi Wi Chi Itata Centre, Chair of the former original Women's Network, and Board Member of St. Amant Centre. Career highlights include, Main Forum Speaker for the United National Permanent Forum for Indigenous Peoples, held in Geneva Switzerland.
Mackenzie Oatway
Manager, Executive Training and Special Projects, Indigenous Leadership Development Institute, Inc. (ILDII)

Mackenzie Oatway is a member of Peguis First Nation. She received a certificate for completing a 5-week intensive Get into Administration course before her employment with Indigenous Leadership Development Institute, Inc. (ILDII). At the beginning of her employment with ILDII in 2017, she assisted with the enrolment process for the Introductory Carpentry Program and soon after coordinated and acted as the retention and support worker for the Skills Link Program.
Currently, Mackenzie is the Manager, coordinating and managing the logistics of the World Indigenous Business Forum and the Executive Training courses ILDII offers. Mackenzie is also an active volunteer with Empowering Indigenous Youth in Governance and Leadership and has volunteered at the World Indigenous Business Forum since 2017.
WIBF 2023 Organizing Steering Committee Members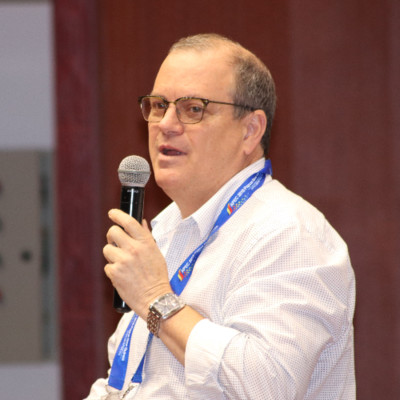 Brad Jackson
CEO, PNG Agriculture Company
Founder, Enabling Partnership Communities Framework
Brad Jackson is a community development specialist with over 3 decades experience assisting Indigenous communities throughout Australia and the Asia-Pacific to build their local economies.  Brad takes people on a journey to identify markets and to change the way of business so that more money finds it way in the pockets of local people.  His Enabling Partnership Communities Framework provides a methodology that develops business and financial skills in a way that transitions those new skills to ongoing behaviour; it contributes to improving the overall enabling environment for business to operate and attract the necessary capital to grow and scale and positively impact many more people; and it guides the overall process to ensure it remains relevant to local people and the markets being served.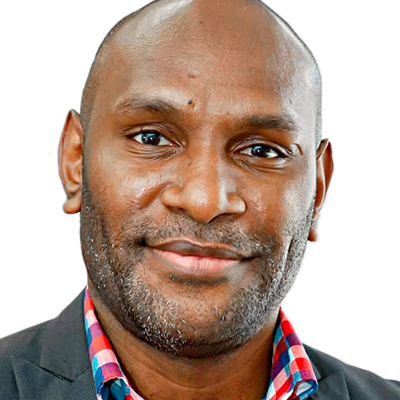 Des Yaninen
Founder and CEO, Pacifund
Des Yaninen is a young Papua New Guinean business leader passionate about empowering Papua New Guineans through entrepreneurship. He is the current President of the MSME council of PNG, a role representing thousands of small businesses to liaise with government and stakeholders to advance SME development. He has advocated empowering the sector for more than a decade, writing government policy, reforming the sector and securing hundreds of millions of kina in funding for small businesses in PNG. He has worked in the development finance industry for well over a decade. He is currently the Founder and CEO of Pacifund a financial services firm that helps businesses obtain funding either through loans or equity. Prior to that, he spent 13 years at the National Development Bank of PNG (NDB) in various senior roles including Executive Manager Lending and CEO of NDB Investments. Notable achievements were the development of their Women in Business and Young Enterprise Scheme concessional loan programs. Des has sat on several boards and committees including the Bank of PNG, Credit Guarantee Corporation, Capital Insurance Group, Oil Search, Nambawan Super and St John's Ambulance apart from the PNG MSME Council. Winner of the 2016 PNG Young Director of the year award, Des holds professional membership in CPA PNG, PNG Institute of Directors, Australian Institute of Company Directors and has qualifications in Accounting, Management and Finance from PNG and abroad.
Hon. Kessy Sawang, MP – Vice Minister for International Trade & Investment

Mr Eric Uvovo – Tourism Promotion Authority

Mr Clarence Hoot – Investment Promotion Authority
Mr Richard Lan – UPNG School of Business & Public Policy
Mr David Johnson – National Events Council
Mr David Taim – National Cultural Commission
Mr Frank Ravu – National Capital District Commission
Mr Garry Seddon – Air Niugini Limited
Mr Elias Wohengu – Department of Foreign Affairs
Hon. Dadi Toka Jnr – Motu Koita Assembly
Ms. Jacinta Manua – Department of International Trade & Investment
Mr Jamie Lopa – PNG SME Corporation
Mr Leon Buskens – Private Sector Rep
Mr David Manning – Commissioner of Police
Mr Richard Yakam – Chief Trade Officer
Ms Annette Sete – Women Entrepreneurs & NGI Region Rep
Mr Richard Lazarus – Youth SME & Highlands Region Rep

Ms Carmella Gabina – Business Council of Papua New Guinea